Goodbye Quotes and Messages to Special Someone that will Make you Cry
Every girl has experienced pain in different kinds of goodbye. Guys have promised us an eternity to be with us but in reality all those promises will fade away and will left us hanging. We fear those worst parts of goodbye because we girls all know exactly how it feels to be left behind. There would come a time that we have nothing more left to say, so check out these Goodbye Quotes and Messages to Special Someone that will Make you Cry and try to relate you current status. Send these to your friend that experienced a painful goodbye or set these as your status on your Social Media accounts.
Goodbyes are the hardest things ever
I can't say them if I'm leaving
and not coming back that is hard I hate it.
* * * * *
As you leave, you are taking with you a piece of my heart,
a part of my soul, a chunk of my mind and all of my happiness.
* * * * *
I will really miss you, A memory lasts forever, Never does it die.
True friends stay together and never said goodbye.
* * * * *
I believe the worse part of saying goodbye
is the fear of being forgotten by her.
You know you will never forget her,
and you want her to remember you.
* * * * *
We will be thousands of miles apart but all I want you to remember
is that I am not just your girlfriend…
I am a girl whose only dream is that yours come true.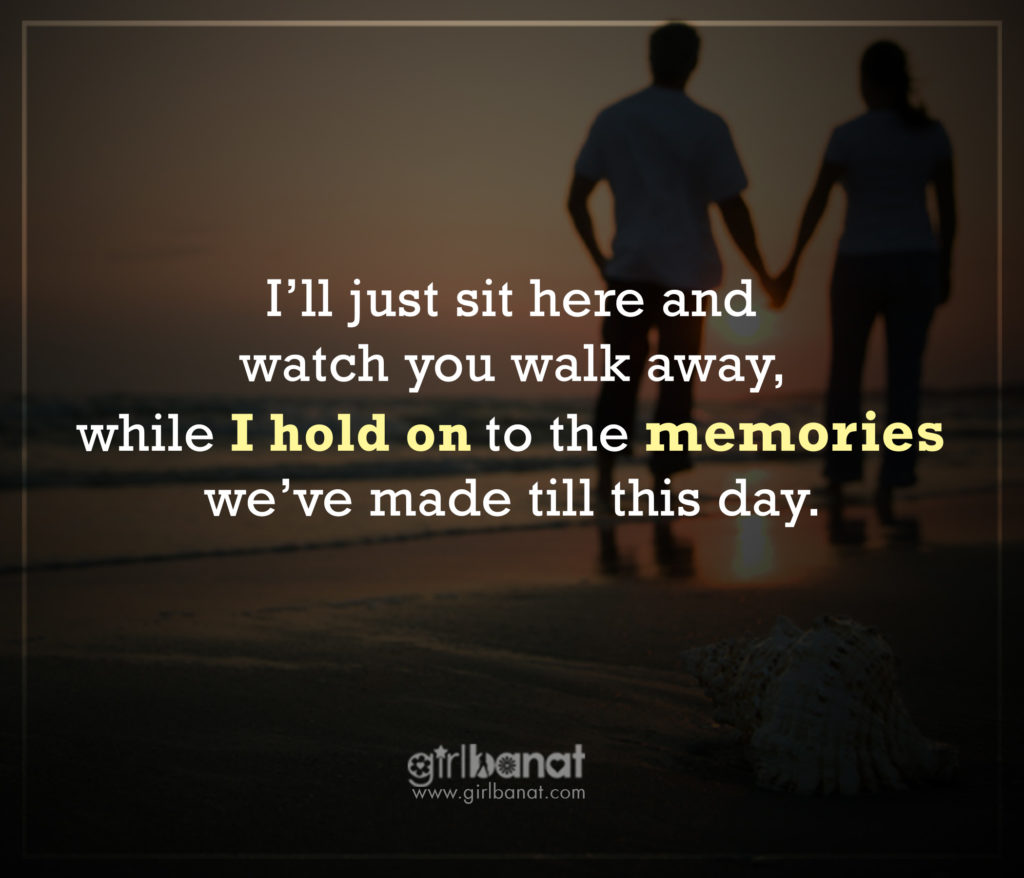 I'll just sit here and watch you walk away,
while I hold on to the memories we've made till this day.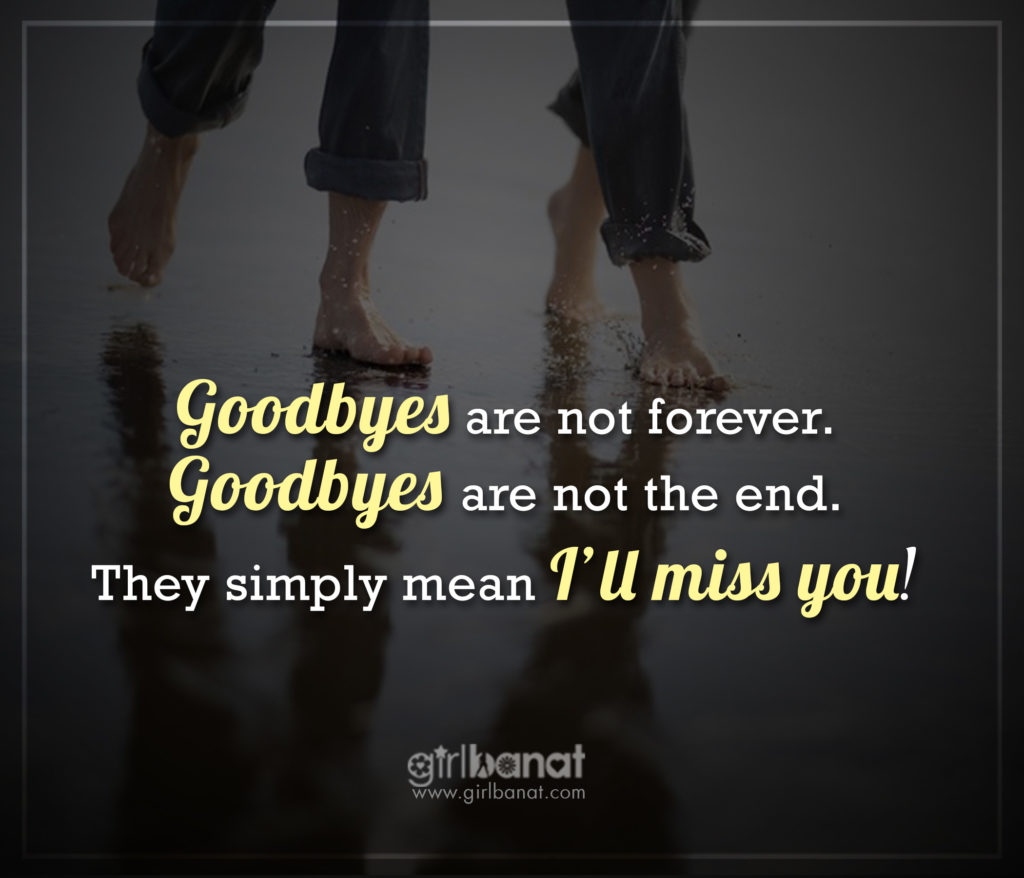 Goodbyes are not forever.
Goodbyes are not the end.
They simply mean I'll miss you.
* * * * *
Saying goodbye isn't the hard part,
It's what we leave behind that's tough.
* * * * *
I'll be right here, clutching on to the precious memories,
desperately waiting for you to come back so we can make more.
Goodbye my Love.
* * * * *
Never beg people to stay against their will.
Sometimes the gift of goodbye opens another door for you.
Move on, and create the next chapter of your life.
* * * * *
A goodbye is never painful
unless you're never going to say hello again.
* * * * *
As I stared into your eyes, you asked me why I was about to cry,
it's because I know you were going to say good bye.
* * * * *
Too often we don't realize what we have until it's gone…
too often we wait too long to say "I'm sorry, I was wrong"
Goodbyes are not just goodbyes, sometimes it will serve as an opener to another "hello" and will make us a happy and same person as we are before we have been hurt. We try to stop them for leaving and begging them to stay but it is not always a good idea to still stick with those people who hurted you so badly. We hope that these Goodbye Quotes and Messages to Special Someone, helped you in releasing and relating your current status. Enjoy more by liking and visiting Girl Banat Facebook page www.facebook.com/akosigirlbanat.